Discover the Art of Entertaining
Whether you're getting together with a group of friends, or hosting an unforgettable dinner, Estancia Vineyards is there to heighten your dining experience. Elegantly crafted, these wines offer story, character, and quality to the Art of Entertaining.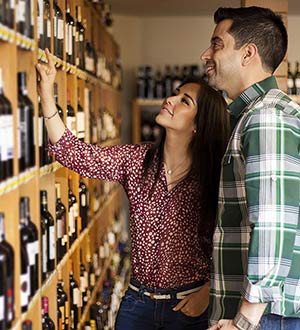 To ensure a successful party, it's important to have enough wine. On average, each guest drinks about one glass an hour. So, to find out how many servings you will need, just multiply the number of guests by the number of hours.
Example: 5 guests x 2 hours = 10 servings
When you go to stock up, remember that each 750ml wine bottle contains 5 servings, while a 1.5 L wine bottle contains 10 servings.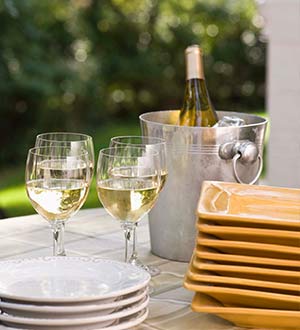 When serving wine, use the 20-minute rule!
For a bottle of white wine, place it in the refrigerator for 2 hours and remove it 20 minutes before serving.
For red wine, place it in the refrigerator 20 minutes before serving and remove when it's time to serve.
If you don't have enough refrigerator space, place the bottle in an ice bucket filled with ice and water for about 20 minutes.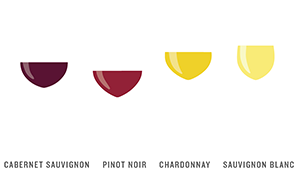 Using the right glass is important when serving wine. The right glass will bring out the best color, aroma, and flavors of the varietal you are serving and enhance the wine drinking experience!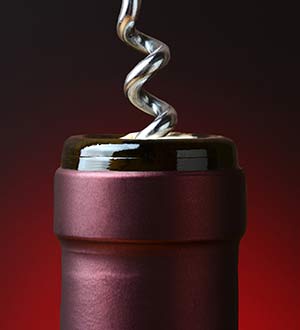 Using the small knife on your corkscrew, cut the foil beneath the lip of the bottle
Remove the foil from the bottle
Hold the bottle by the neck and insert the screw slightly off-center into the cork
Slowly turn corkscrew clockwise into the cork, about 7 turns
Place the lever of the corkscrew onto the rim of the bottle
Slowly lift handle until corkscrew is removed
When pouring wine, leave the glass on the table
Pour the wine toward the center of the glass—sparkling wine should be poured against the sides
Fill each glass no more than ⅔ full, this leaves room for swirling
When ending each pour, twist the bottle to control dripping
Be sure to keep your guests' glasses full